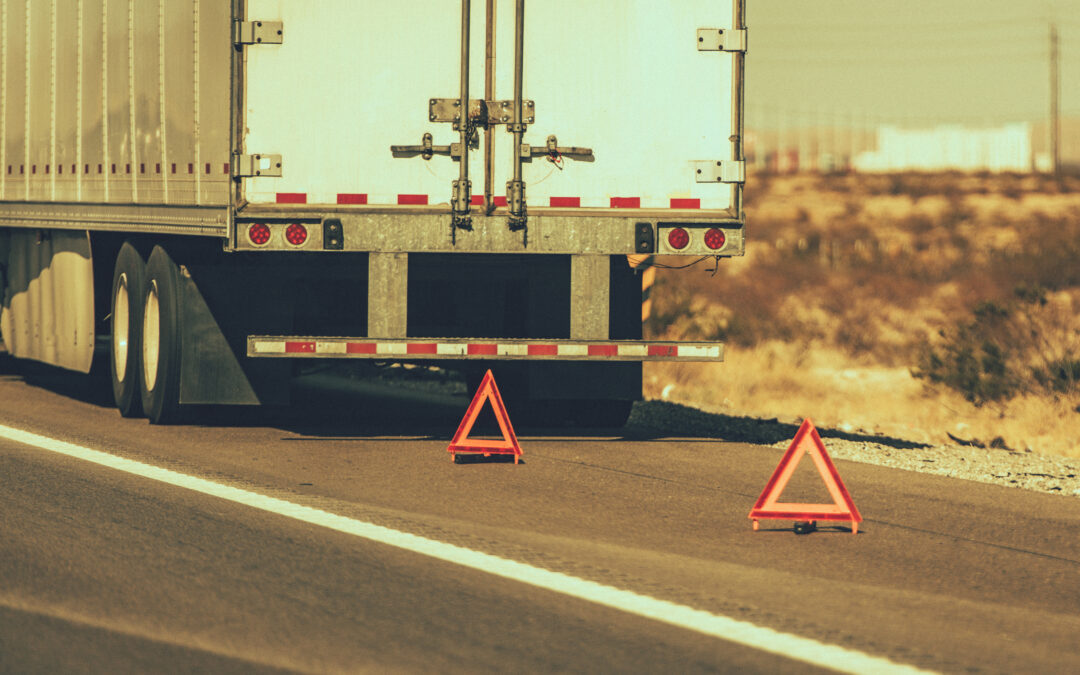 Safety is of the utmost importance when driving semi-trucks and other heavy-duty vehicles. When semi-truck breakdowns happen, you want to ensure your fleet can access fast support, including mobile fleet repairs. Whether it's due to an accident, flat tire, transmission failure or something else, help keep your drivers safe (and others on the road) with these tips.
Maintain Maximum Visibility for Everyone on the Road
First, if your semi-truck breaks down on the side of the road, you must ensure all other drivers can see you and see you well! Roadside semi-truck breakdowns can be a huge liability. Other drivers want to get where they're going without delay and may not be paying attention. That's why it is crucial to ensure all passersby know your situation.
Turn the flashers on in your vehicle. Place reflective warning signs and pylons around the vehicle and trailer to create a safe space to inspect the breakdown. Road flares are another option if a driver ends up in a dark place with lightless roads.
Know Who to Call
When a driver in your fleet has a semi-truck breakdown, encounters an accident, ends up in a ditch, or needs support, make sure they know who to call for help. Team Pro-Tow offers 24/7 emergency service and incident response throughout Washington State. As a result, we can offer semi-truck repair, towing, recovery, and mobile fleet repairs for semi-truck breakdowns. In addition, we provide fleet services for any type of vehicle, including 24-hour emergency towing and repairs.
Safe Driving Prevents Accidents
Make your presence on the road known to other drivers. For example, you must always approach passenger cars from the left. As a result, drivers will see your incoming vehicle. Pass at a steady speed. Always make sure that you can see smaller vehicles in your rearview mirror. And, of course, maintain safe distances from other vehicles at all times to avoid getting into a problem where you and others are in danger or if your truck breaks down.
As a driver, ensuring you have enough space when making a wide turn is important. It is to your benefit to always be on the lookout when making wide turns. Semi-truck drivers require more space to make turns, sometimes needing to start in the left or middle lane. Always keeping this in mind will help you from getting into a situation where your truck breaks down, and you need help.
If you need roadside assistance, including mobile semi-truck repair, for your fleet, give Pro-Tow a call!
Learn more about our services at: https://www.pro-tow.com/services/