About Us
Serving the greater Seattle-Tacoma metro area for over 30 years.
Meet the Motorplex, Pro-Tow and Pro-Enviro Family
Our group of companies consists of three divisions:
Pro-Tow
,
Motorplex
Auto
and
Heavy Duty
and
Pro-Enviro
. We offer automotive repair, heavy duty truck repair, mobile roadside repair, light duty to heavy duty towing and semi truck accident recovery, as well as motor vehicle fluid spill response. Our emergency services are available 24/7/365. We also offer long distant transport, load transfer and cargo salvage, and short-term vehicle and cargo storage.
Pro-Tow offers light automotive and heavy duty towing services.
Pro-Tow is the towing division of our group of companies, but we are certainly not your ordinary tow truck operation. No matter what the vehicle, if you need assistance we will be there. Pro-Tow offers 24/7 towing services for cars and light trucks, medium duty work trucks and fleet vehicles as well as semi truck towing services and heavy equipment recovery.
If you're having car trouble, or your semi truck has flipped over and lost its load, the experienced team at Pro-Tow will be there to help as quickly as possible. Every member of the Pro-Tow team is highly trained, screened, certified and uniformed. We work hard to meet and exceed industry standards and that makes a big difference when you're stuck out on the road.
When we are serving a client, we see it like we are helping a friend. When you call for repairs or towing services, our goal is to make you feel like you're calling a friend in the business. On site or in the shop, we will do everything we can to meet your needs and make your day better.
Have questions for us about our company? Call or text 253-245-5454 today!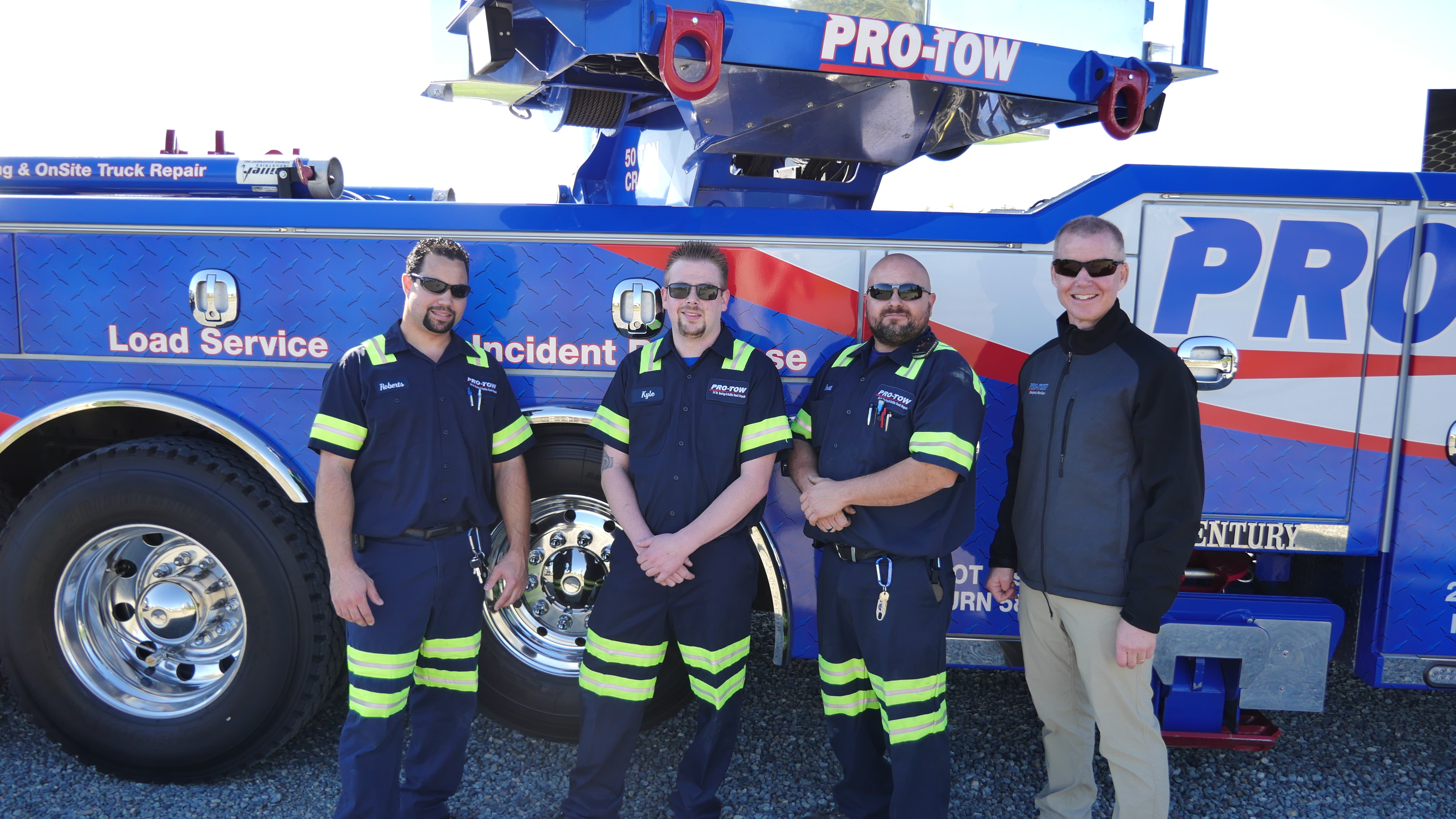 Our History
"Tomorrow's auto repair and towing solution, today!"
In June 1989, Keith Lewis founded Lewis Tech Automotive, working out of his Dad's garage to fix cars and trucks for family and friends. After graduating from Central Washington University in 1993, Keith founded Motorplex, offering light-duty vehicle repair in Maple Valley, Washington. In 1998, Pro-Tow was added to the company, offering automotive and heavy-duty towing services to Maple Valley, expanding to the Auburn area in 2000.
Since 2000, the company has grown to employ approximately 25 teammates spread out among all our departments and services. All companies have expanded to serve the greater Seattle-Tacoma metro area and we also provide transport services nationwide.