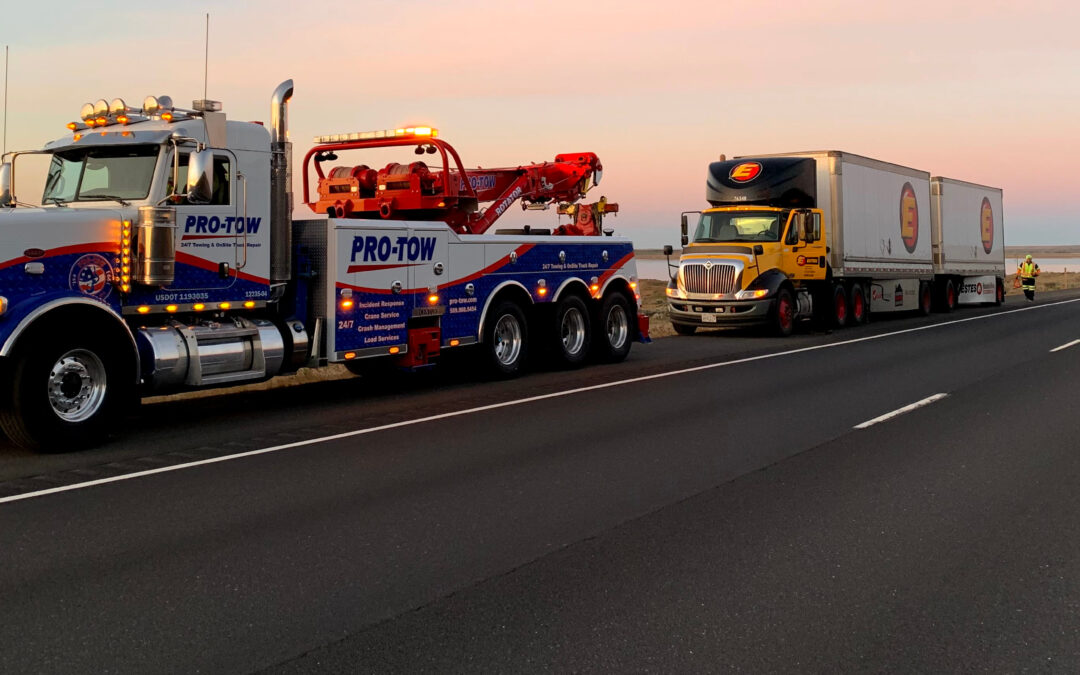 Are you looking for reliable fleet services? Team Pro-Tow has got you covered. We offer heavy-duty towing and repair services for any fleet. In addition, we provide emergency services, including emergency towing and 24/7 accident recovery. Pro-Tow has effective and fast solutions to breakdowns, accidents, cargo incidents, and unexpected leaks and spills.
Equipped for Any Towing Situation
Pro-Tow is equipped with a range of equipment suited to handle any towing situation, including heavy-duty fleet support. Our mobile crane service can handle up to 50 tons; we have every size of tow truck, including heavy-duty wreckers, flatbed trailers, and a whole fleet of service trucks.
Furthermore, our team is certified, highly trained and knowledgeable, ensuring they have the expertise to get your fleet vehicle out of any bad situation.
Towing, Spill Cleanup, Repairs and More
In addition to providing heavy-duty towing support, we also help with spill cleanups with our Pro-Enviro Spill Response division. These services include containing a spill, cleaning it up, restoring the roadway and testing nearby storm drains and water.
If a repair is needed, we offer full-service in-house support for all maintenance and repair needs. And at the lowest cost per mile possible. From DOT inspections to lube and oil services, for all makes and models of truck and diesel computer diagnostics, we can serve you. Pro-Tow offers mobile on-site repairs or can tow your vehicle to one of our Motorplex shops in Auburn or Spokane.
Save On Time and Cut Costs
We understand that when you manage a fleet, you need your vehicles back on the road ASAP with limited downtime. As mentioned, our fleet support services include repairs on the road. When you call, we'll come to you and help get your light and medium auto or heavy-duty fleet vehicle back on its way. With our prompt responses and skilled service, we save expensive downtime and get those vehicles back to work for your business.
Contact Pro-Tow for more information!