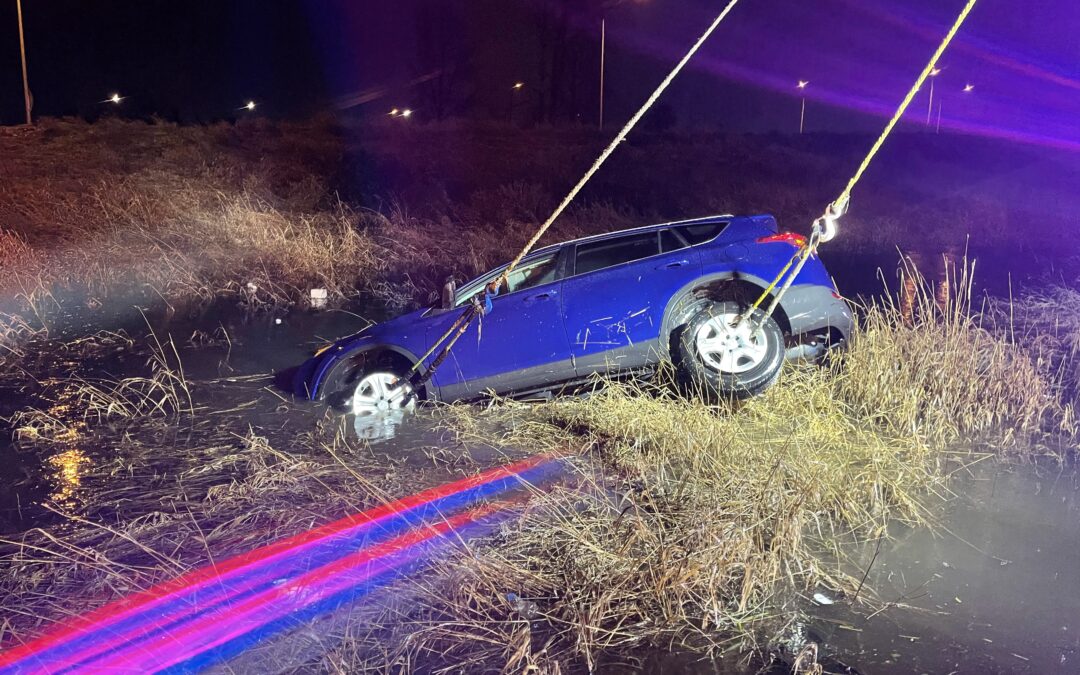 In this incident, on January 2, 2021, Team Pro-Tow responded to an emergency towing service call. A RAV4 had gone off the road and into the ditch. Unfortunately, there had been severe weather and flooding, and the RAV4 found itself stuck in a ditch pond.
Because we offer 24-hour towing services throughout Washington State, our team could respond to this accident quickly. First, we carefully rigged up the vehicle and pulled it back on the road. Then we took it to a secure location, and we signed off on the job.
Flooded Roads Make Bad Driving Conditions
Severe rainstorms can cause pooling water on the road and flooding in the ditch. In worse-case scenarios, the flooding extends over the road and makes for hazardous driving conditions. You should always drive with extreme caution during and after storms, check road reports, and avoid travel if necessary.
To avoid needing an emergency towing service, avoid driving on roads that are covered in more than 6 inches of water. Don't drive in it if you're not sure how deep it is. You should be especially cautious at night or in poor visibility conditions.
If you hit a large puddle of water, it is easy to lose control. You could end up in the ditch, striking an obstacle or have the engine take in water. If this happens, call for 24-hour towing as soon as possible. Team Pro-Tow will respond quickly and remove your vehicle before the situation worsens or becomes hazardous for other drivers.
If You're Not Sure, Avoid It
Most people ignore puddles on the road and blast right through them. If there has been heavy rainfall and flooding in the area, you should think twice before plowing through a pool of unknown depths. You can't tell if the road is worn away, or if there is debris under the water. As mentioned before, you can lose control and suffer the same fate as this RAV4.
Driving through floodwaters can destroy your vehicle and put you in danger. If you ever find yourself in trouble, count on Team Pro-Tow for 24-hour emergency towing service.