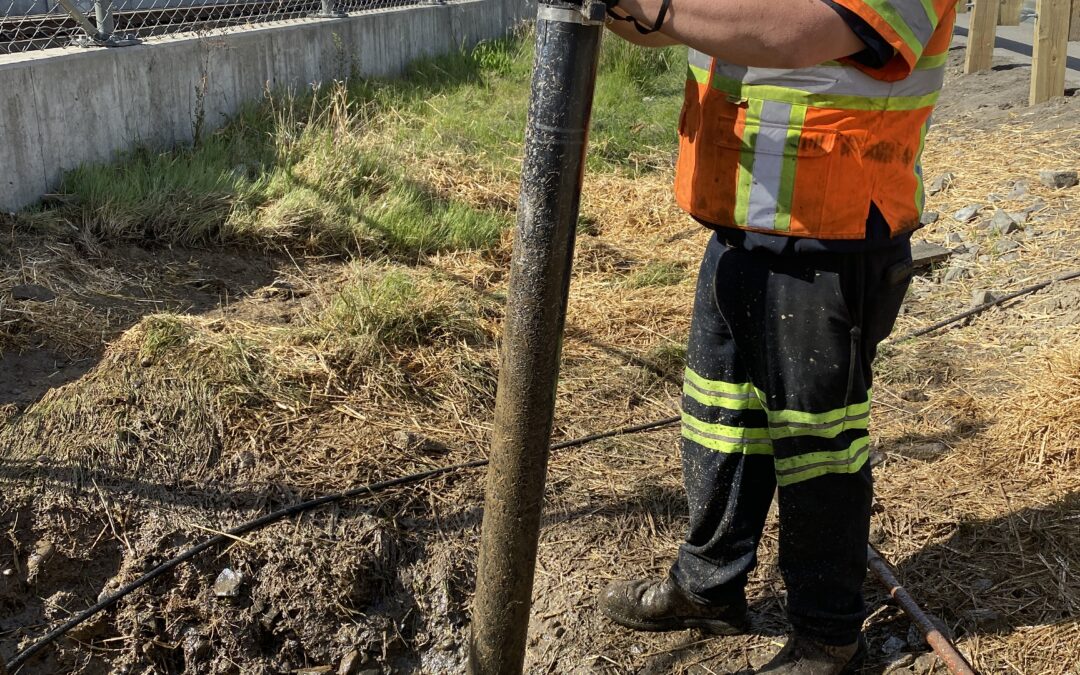 On April 23, 2021, Team Pro-Tow received an emergency dispatch from Washington State Police about a bobtail tractor collision. Without any other information, we set out with a requested C-class heavy-duty wrecker.
Heavy Duty Towing Service Required
We arrived at the scene, performed a scene evaluation, and found the bobtail tractor resting precariously against the guard rail. Not only that but the engine oil pan was also damaged and had already lost 10 to 15 gallons of engine oil. That was a big problem that we needed to address immediately with special accident recovery care.
We put together a recovery plan, including calculating weights and distance for the safest and quickest recovery. Team Pro-Tow handled the work of recovering the bobtail tractor by using the HD Crane-style rotating wrecker. We brought in additional equipment to complete the recovery safely, and our skilled operators got to work. We safely recovered the casualty without any additional spills or damage. Then provided a heavy-duty towing service to remove the casualty from the scene so fuel spill cleanup could begin.
Fuel Spill Cleanup
The next step in the accident recovery was the fuel spill containment, cleanup, and some debris cleanup. Again, team Pro-Enviro was on the scene taking care of the spill recovery. 
Meanwhile, WSP informed the Washington State Department of Ecology about what was involved in the accident recovery and cleanup. We also dispatched additional equipment required for the cleanup. Our team worked with efficiency and speed to clean up the debris and spill on the road. Only once the roadway was back to its original condition was the job complete. 
We got to the storage yard and returned all the equipment to its original location and condition. Once we completed the paperwork, we gave the cleared call on a heavy-duty towing service and cleanup job well done.