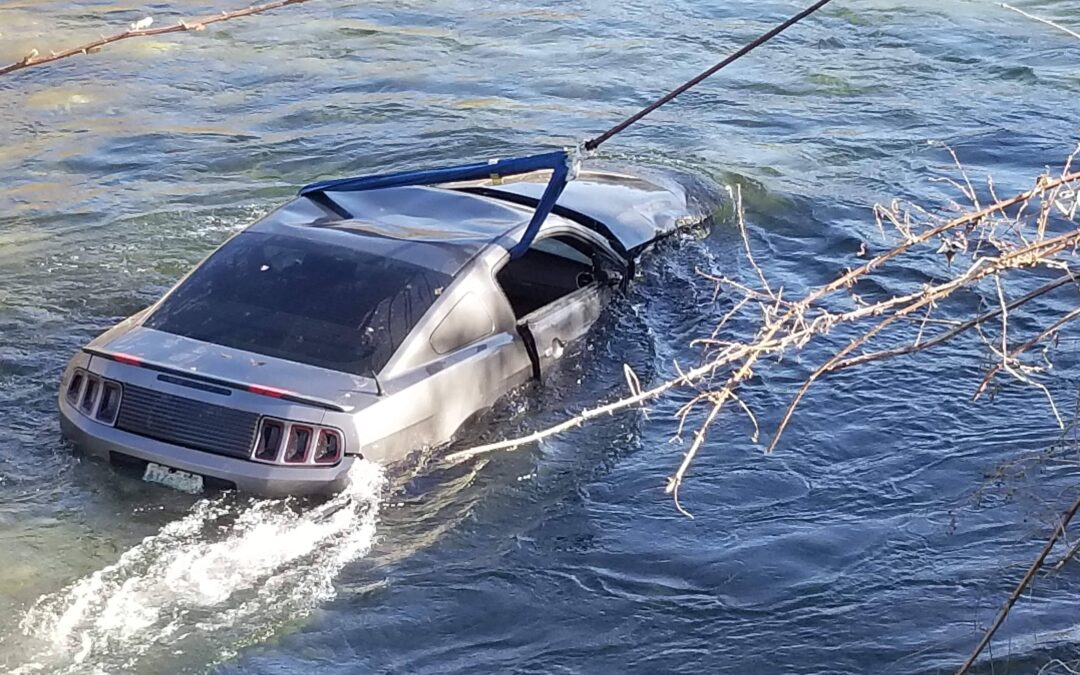 River Runner Best
On March 16, 2020, Pro-Tow received an emergency dispatch for a car that had gone off the roadway and into the Cedar River. Where the vehicle had gone into the river, and where we could safely perform the accident recovery, was about 30-feet below a high riverbank.
Team Pro responded to the scene with a light-duty recovery wrecker and reported to Incident Command. Responders included the Washington State Police, Washing State Fire Department, and King County Parks and Recreation.
Calling for Backup
After we evaluated the scene, we learned that the accident recovery was going to need additional trained personnel and equipment than we currently had on site. After authorization, we dispatched for the extra people and equipment required. That included a heavy-duty crane style wrecker, Recovery Safety Supervisor, and a flatbed tow truck for transporting the car after it came out of the river.
Let's Go Swimming
After creating a safety and accident recovery plan, our team put on their personal protective equipment and other safety gear and got to work. Very carefully, we brought the equipment down a bicycle path and set up on the riverbank for the accident recovery. The riverbank's access and strong currents created considerable safety hazards that required mitigation.
Our accident recovery dive team received detailed instructions on how to install the specialty recovery rigging on the car in the river. They were able to get things hooked up properly, so our crane style wrecker could pull the vehicle out of the water. The overhead crane was able to lift the car out of the river without any additional damage to the sensitive wetland area and riverbank.
After that, the vehicle went to our secured storage yard. Another job well done from our team, along with side local emergency services and the county.