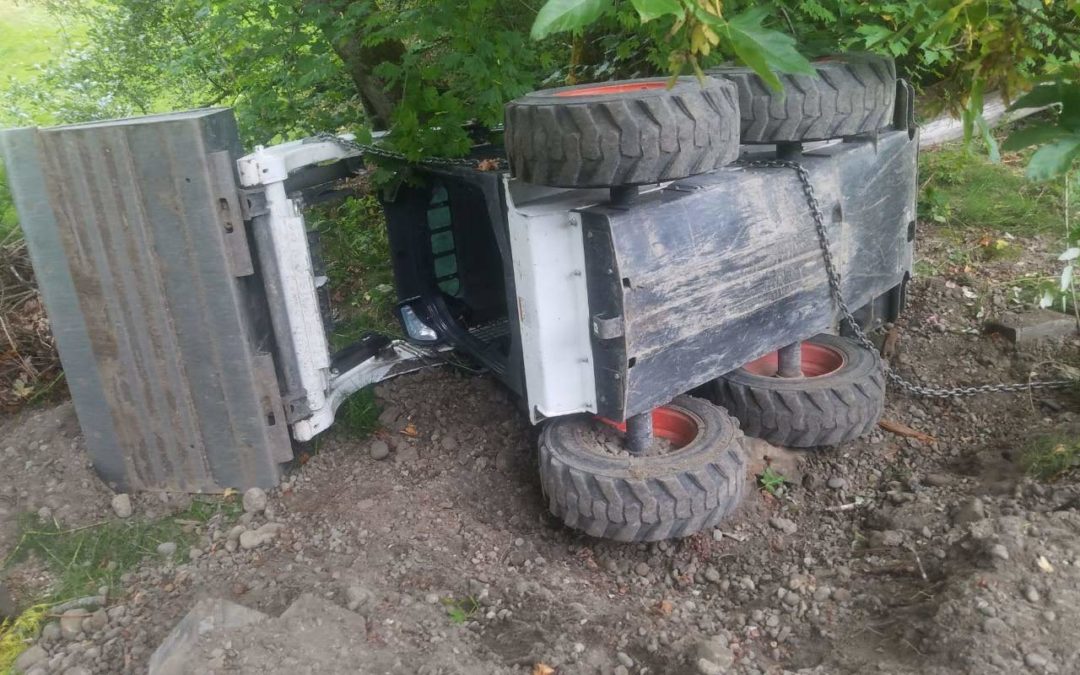 In this incident on August 16, 2019, Pro-Tow responded to a recovery of a Bobcat S450 that had accidentally rolled over, after deciding it was time for a nap. Moving machinery like this typically requires a heavy-duty or semi-truck tow service. Luckily, the Bobcat rolled without any damage and Pro-Tow quickly straightened it up. Once recovered, the Bobcat carried on with its afternoon work without further incident.
Bobcat Safety First And Always
When you operate a Bobcat, it's important to keep all safety procedures in mind both before and during operation. Before you start, make sure to do a pre-use inspection to check that everything is in working order. If not, repair what's broken first. Skid steer loaders, such as the Bobcat S450 in this incident, should also be equipped with a cab and rollover protective structure. This is what will protect the driver in the event a rollover does happen, and reduce the need for a semi-truck tow service. And don't forget your seatbelt!
How To Avoid Rollovers With A Bobcat
Bobcats are most at risk of a rollover when working on soft or steep ground or when the skid steer loader has become unstable or out of balance. You can avoid a rollover by making sure you don't overload, lift loads too high in the air, and don't drive too fast on rough or uneven surfaces. If the loader becomes unstable, it puts the entire Bobcat at risk of rolling over. Once a rollover starts, it's hard to react quickly enough to prevent a full roll. When you are working in a Bobcat, make sure you constantly check your surroundings and whatever terrain you are driving on. Awareness is the key step to keeping safe when operating machinery.
If you ever find yourself in a situation you need help with without causing any damage, then Pro-Tow is the one to call for heavy machinery and semi-truck tow service. With our certified, drug tested, and background checked professionals, we can get you out of any situation, guaranteed!