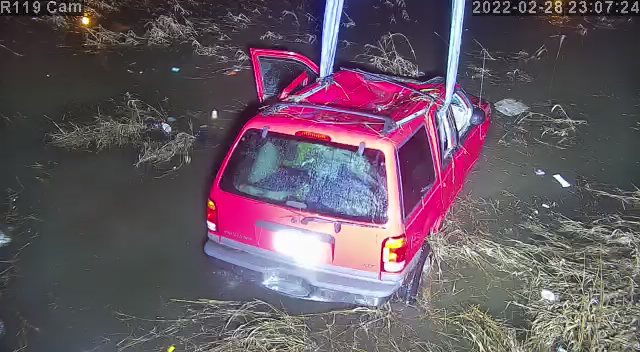 In this incident, on February 28, 2022, flooded road conditions caused a Ford Explorer to become submerged in the ditch beside the road. Luckily for the driver, Team Pro-Tow came more than prepared to help with the vehicle recovery service.
Vehicle Recovery
Team Pro-Tow arrived with a crane lift and flatbed trailer to handle the recovery. After assessing the situation, we devised a plan and worked to recover the car. Setting up the crane, we connected it to the car and carefully lifted it out. We then secured it on the flatbed trailer and towed it away.
A situation like this shows just how important good vehicle recovery services are. When you're in a pinch or stuck on the road, we are just a call away to offer support and speedy solutions.
Vehicle Recovery Service
Having available vehicle recovery is an essential service. When you're stuck on the side of the road, have a broken-down car, or have mechanical troubles, vehicle services can help you out.
You get immediate response and efficient services to get you back on the road quickly and ensure your safety. In cases where you need a tow, the vehicle services also cover that need. Hiring professional help also gives the benefit that you can claim insurance if required. Depending on your insurance policy, it could cover some or all your vehicle accident expenses.
A professional 24-hour towing service like Team Pro-Tow will have the right tools, professional knowledge and experience to help with vehicle recovery. Even if a situation feels overwhelming to you, we are there to offer peace of mind and speedy support.